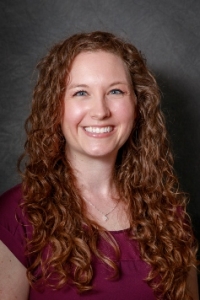 Amanda Everett, LMSW
Licensed Clinical Social Worker
Call/Text 269-861-4867
Location: Kalamazoo
Email Amanda
Click here for blog

Specialties:
Anxiety and Depression throughout the lifespan
Trauma and Post Traumatic Stress Disorder
Grief and Loss
Adjustment, Life Transitions, and Life Stage Changes
Family Therapy and Couples Counseling
Chronic Medical Conditions and End of Life
Personal Growth of Worth and Self Valuing
Parenting and Family Growth
Experience:
Over 5 years working as a therapist with families, children and adults
Work as a Renal Social Worker for 5 years
Experience working in schools K-12 therapeutically
Working alongside families being reunified following foster placement
Education:
BA in Psychology from University of Evansville
MSW from Michigan State University
Certificate in Family Counseling from Michigan State University
Personal statements:
Life can be difficult and hard to navigate, and, in these times, I have found there is peace and comfort in having someone to talk to. As a therapist, I believe that for change to happen, it begins with an authentic relationship that yields a safe place for people to explore and address their feelings in a non-judgmental and comfortable way. God designs people beautifully and individually and it is my desire to help each of my clients explore that within themselves and to discover the true joy that comes when we can see life in this light. God has given me a gift of being able to build true, deep, and real connections with people in all walks of life through being compassionate and empathizing with people and their individual experiences. I feel honored to walk alongside people as they work through life's challenges & to support them in this journey. 
My husband, Matt, and I have been married since 2012 and have the joy of raising 2 beautiful daughters. As an adult, I have moved numerous times through both the Southern and Midwest states and have navigated many times of transition. In my time outside of work, I enjoy time with family and friends, coffee, fellowship in meals together, and being outdoors.